Data may have been compromised for some households involved in Child Protective Services cases in Spring 2020. If you believe your information may have been included in this breach, call 888-304-1021 from 9 a.m. – 4 p.m., M-F.
GADHS Macon Training Center
Macon Training Center
Meetings are scheduled between 8 a.m. and 4 p.m. as room cleaning starts from 4 p.m. until 5 p.m.
Rooms can be reserved preferably (if available) via Outlook.
Click on this link for instructions.
dhs_macon_training_center1_1.jpg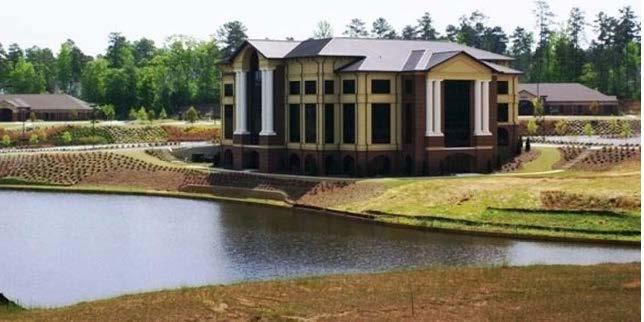 Meeting Rooms
The center is for the convenience of state employees of the Georgia Department of Human Services and other state agencies.
Not familiar with what the center has to offer? We have three fabulous conference rooms to choose from.
The James T. Bricker Room is great for large groups up to 60 attendees, has ample lighting and features a comfortable conference environment.
The Atlanta Room can seat up to 30 attendees, is spacious for round table and/or training settings.
Lastly, the Savannah Room has space for up to 24 attendees and has a round table / classroom setting.
When making any scheduling request, please follow – up with a completed Room Reservation Request form within 24 – 48 hours of the request. The form will be emailed to you upon scheduling via Outlook.
The form is to provide information to the coordinator regarding room preference, equipment needs, room configuration specifications and food/drink notification before your event.
As far as equipment options, The Macon Training Center offers equipment for use such as projector/LCD screens, microphones, conference phone, flip chart stand, slide assist tool, dry-erase board and Wi-Fi access only.
Please Note: Facilitators are advised to bring any meeting supplies and written materials on the day of the event including flip chart paper, markers, written materials for attendees, extra copy paper, portable flash drive and/or laptop, etc.
If you would like to cancel an event at the Macon Training Center for any reason, please call or email a week before the event.
Below is a list of directions for both North bound and South bound via I-75:
Heading South on I‐75
Take Exit 172 for Bass Road
Turn right onto State Route 361/Bass Road
Turn left on Bowman Road
Turn right into Lakeside Commons Drive
Bear right
Parking area is on right   
Heading North on I‐75
Take Exit 172 for Bass Road
Turn left onto State Route 361/Bass Road 
Turn left on Bowman Road
Turn right into Lakeside Commons Drive
Bear right
Parking area is on right   
Thank you for choosing the DHS - Macon Training Center where our focus is on providing excellent customer service to our clients and creating a comfortable workplace for all state agencies.
If you have any questions regarding the center and/or the scheduling process, please call.