:
COVID-19 Prevention Efforts
Effective March 23 at 8 a.m., DHS customers should use self-service options as primary means to conduct business with DHS. In-person services will be provided by appointment only. For more information, click here.
Volunteer Service Opportunities Guide
volunteer_guide_web_slider.jpg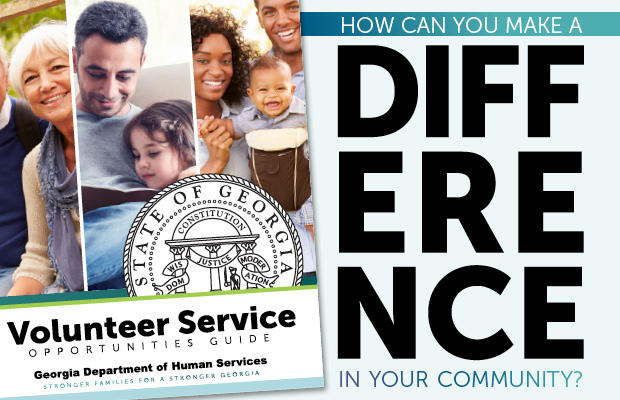 Our Volunteer Service Opportunities Guide is here! Improve the lives of vulnerable Georgians in your community by volunteering today. Opportunities range from one-time donations for foster youth to long-term engagements like hosting parenting classes. This guide provides contact information and available opportunities throughout the state, as we strive to build stronger families for a stronger Georgia. Find your chance to change someone's life through the Division of Aging Services, Division of Child Support Services or the Division of Family & Children Services.
Click here to find volunteer activities to serve your community.
Customer Service & Outreach Programs