Data may have been compromised for some households involved in Child Protective Services cases in Spring 2020. If you believe your information may have been included in this breach, call 888-304-1021 from 9 a.m. – 4 p.m., M-F.
Volunteer Service Opportunities Guide
volunteer_guide_web_slider.jpg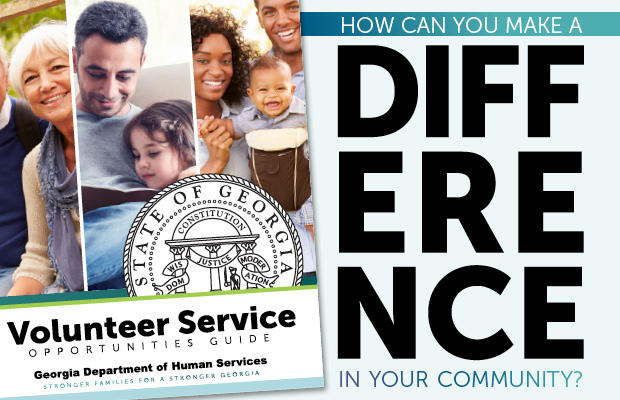 Our Volunteer Service Opportunities Guide is here! Improve the lives of vulnerable Georgians in your community by volunteering today. Opportunities range from one-time donations for foster youth to long-term engagements like hosting parenting classes. This guide provides contact information and available opportunities throughout the state, as we strive to build stronger families for a stronger Georgia. Find your chance to change someone's life through the Division of Aging Services, Division of Child Support Services or the Division of Family & Children Services.
Click here to find volunteer activities to serve your community.
Customer Service & Outreach Programs