Join us in Morrow on Saturday, Sept. 29
Fatherhood Celebration Blog.png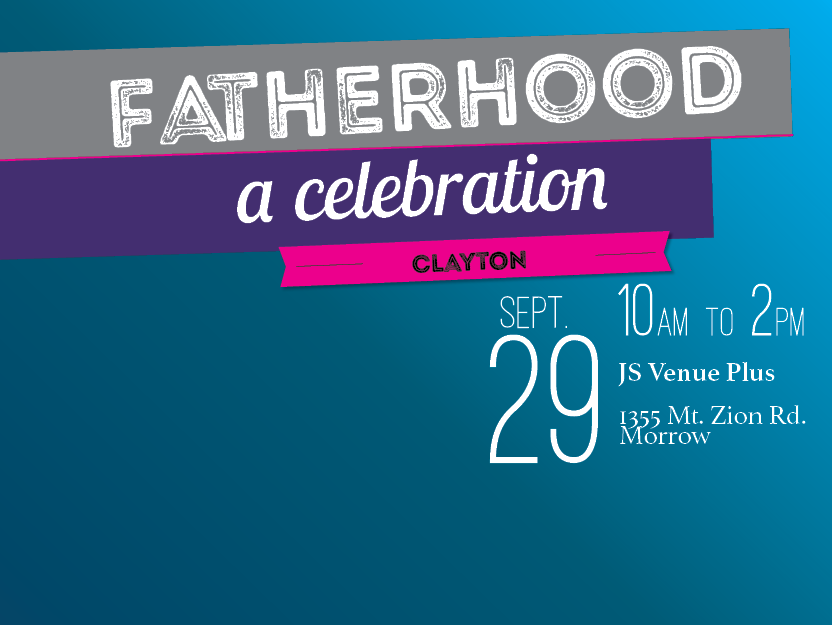 In an effort to raise awareness about the Fatherhood program's ability to help parents meet their child support obligations, the Division hosts outreach events around the state. These events celebrate the roles fathers play in the lives of their children. It is a fun atmosphere for parents to spend time with their children and learn about the resources available to parents struggling to pay their child support. The program connects parents with resources that lead to jobs paying above minimum wage, greater self-sufficiency and more emotional, parental and financial involvement in the lives of their children.
You are invited to the Fatherhood: A Celebration starting at 10 a.m. on Saturday, Sept. 29 at JS Venue Plus in Morrow. This event will feature free food, live entertainment, a job fair and information about child support services!
For more information about the Fatherhood program, visit https://childsupport.georgia.gov/fatherhood-program. Noncustodial parents also have the option of requesting additional information via email at [email protected].