:
COVID-19 Prevention Efforts
Effective March 23 at 8 a.m., DHS customers should use self-service options as primary means to conduct business with DHS. In-person services will be provided by appointment only. For more information, click here.
Join our team as we work to strengthen Georgia families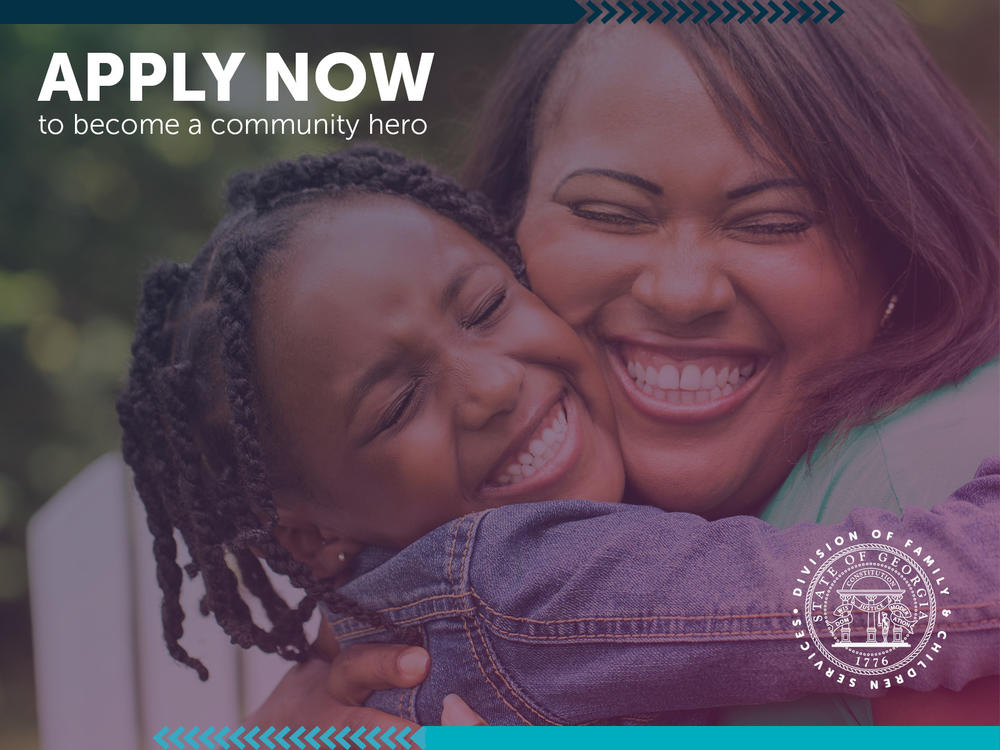 We're hiring for case manager positions:
Child Welfare | Social Services Case Manager
Your best opportunity to change lives is to work closest to them as a child-welfare professional with the Division of Family & Children Services. You'll be the captain of the team that includes social workers at schools, hospitals and other service providers.
The job is always exciting. One moment you're conferring with a teacher, the next you're off to investigate a report of a child in danger.
Each day brings new situations that rely on your judgment, training and analysis — whether you're testifying in juvenile court or helping a family draft a child-safety plan. We'll give you the techniques that are proven effective. You supply the hope.
Your training doesn't stop. You'll have support to grow your career, with ample opportunity for advancement.
To become a community hero, you'll need a college degree in any major, a good driving record, and to pass a background check and a drug test.
You'll have state holidays, vacations, benefits like health insurance and a retirement plan, cell phone, competitive salary and the feeling you're part of a team assisting 1.5 million of your fellow Georgians.
Plus, you'll get a feeling of satisfaction knowing you're safeguarding children, strengthening families and shaping lives.
If this sounds like a future you could love, apply here.
Become a child's hero.