:
COVID-19 Prevention Efforts
Effective March 23 at 8 a.m., DHS customers should use self-service options as primary means to conduct business with DHS. In-person services will be provided by appointment only. For more information, click here.
State Fiscal Year 2018 Annual Report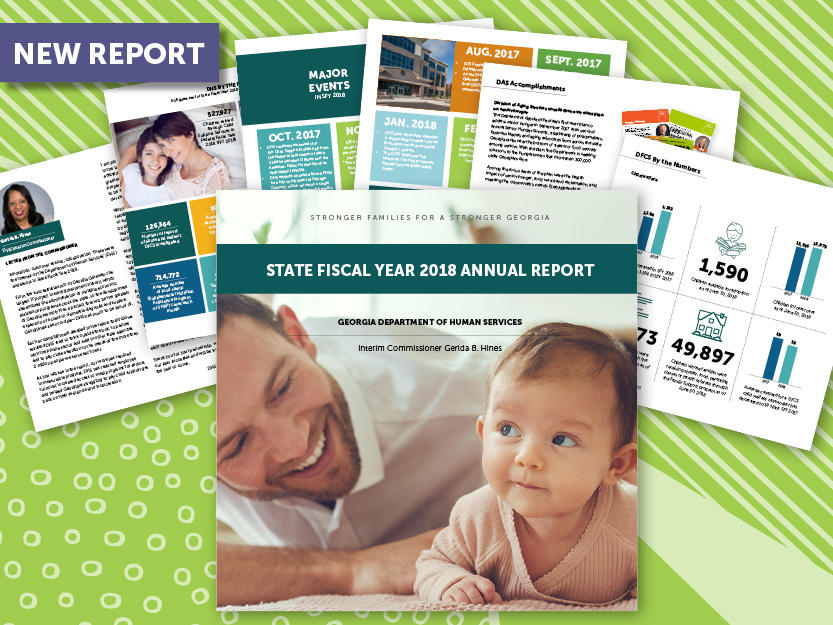 The Georgia Department of Human Services (DHS) is committed to responsibly and efficiently make Georgia safer, healthier and better educated so the people we serve have the best opportunities possible to live fulfilling and independent lives. The first DHS Annual Report examines our accomplishments for as well as the challenges that lie on the horizon. Learn more about what DHS is doing to build stronger families and communities.
To read the full report, click here.