:
COVID-19 Prevention Efforts
Effective March 23 at 8 a.m., DHS customers should use self-service options as primary means to conduct business with DHS. In-person services will be provided by appointment only. For more information, click here.
Reach high with Child Support Services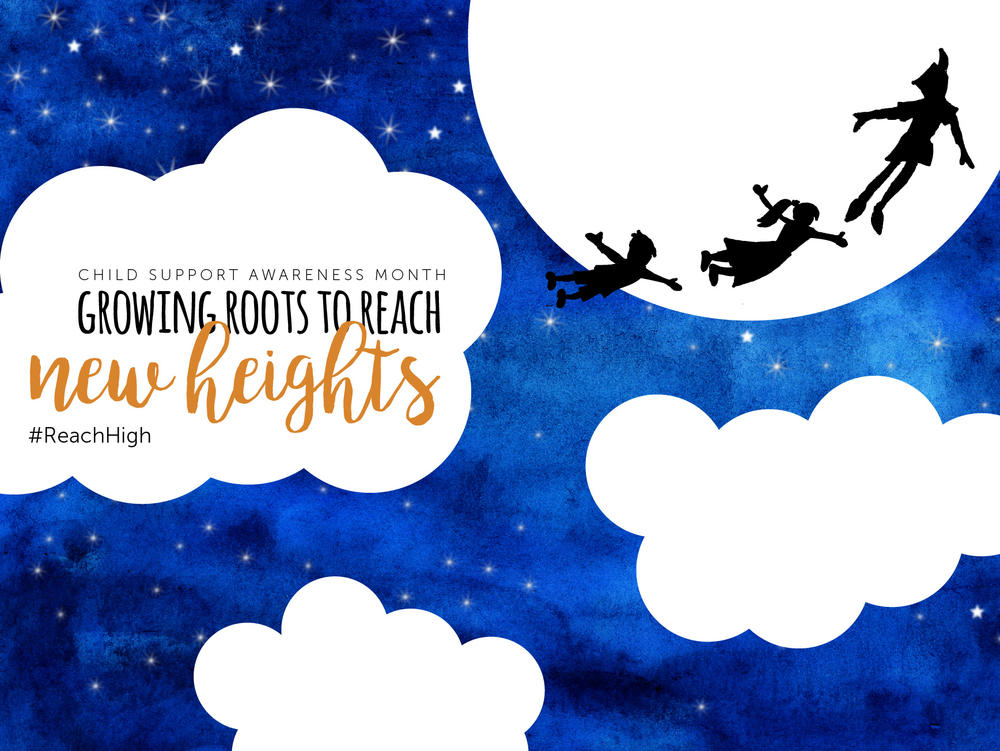 This month, the Department of Human Services (DHS) is "Growing roots to reach new heights," in observance of Child Support Awareness Month. During the month of August, it is DHS' goal to educate the public about the programs and resources the Division of Child Support Services (DCSS) has to offer to custodial and noncustodial parents. By making parents aware of information that can help meet their child support obligations, DHS is helping create stronger families for a stronger Georgia. 
Showing how parents can establish their own foundation with our support, together we can reach new heights. Though DCSS focuses on obtaining the financial and medical support a child needs, DCSS also encourages parents to consider how all types of support from a parent will shape their child's future.
Each week, DHS will focus on how a parent can use our services to reach new heights:
Focusing on DCSS main programs: Fatherhood and Parental Accountability Court (PAC).
Celebrating and sharing the success of participants in our PAC and Fatherhood programs.
Providing resources and self-service options.
Highlighting members of our staff who help make a difference.
DCSS has programs to help all parents establish a solid foundation so that their children can reach new heights.
Visit our Facebook and DCSS website for more information.