Be curious in your caregiving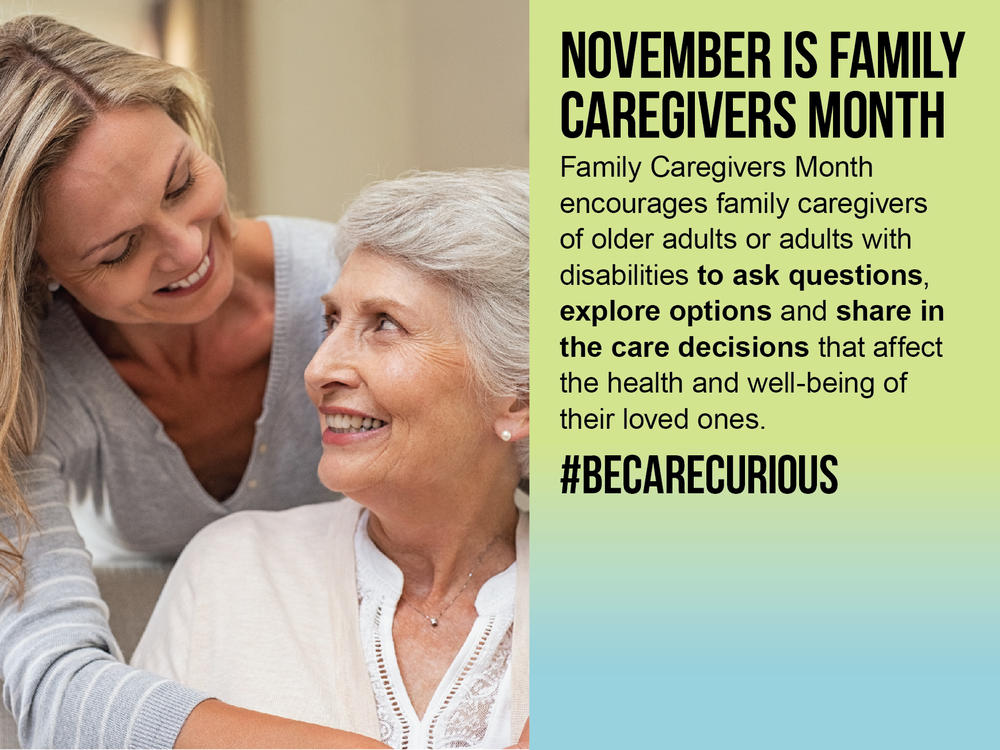 November is National Family Caregivers Month, and this year the Department has adopted the Caregiver Action Network's national theme "#BeCareCurious." We're taking this time to educate and empower those who are there for a family member 24/7.
When faced with uncertainty, the best thing you can do for your loved one — and yourself — is to:
Ask their goals
It can be hard to talk about goals when facing a disease or disability. But these talks help ensure your loved ones are getting the care they want.
Explore the care and services they will need
Georgia's Aging & Disability Resource Connection (ADRC) system contains more than 24,000 resources related to aging and disability services. Available through the Area Agencies on Aging, ADRC provides tools that can guide you to information and resources for you and your loved one.
Understand Medicare coverage
Medicare's Open Enrollment period ends Dec. 7. Find the Medicare plan that works best for your loved one. The GeorgiaCares State Health Insurance Assistance Program provides free, personalized phone counseling to help you learn more about your options so you can make informed decisions about the right plan for you. Call the Division of Aging Services at 1-866-552-4464 Option 4 to speak to a certified Medicare counselor.
Preventable measures
If you have seen signs of memory loss or difficulty in thinking or decision making in a loved one, contact the Georgia Memory Net for a diagnostic assessment and care planning. Georgia Memory Net is a statewide program dedicated to the early diagnosis and treatment of Alzheimer's disease and related dementias.
The Department recognizes and thanks family caregivers for all they do. Supporting families and family caregivers is at the very core of our vision to build stronger families for a stronger Georgia.