April is Senior Hunger Awareness Month
Senior Hunger Awareness Month 2022 spotlight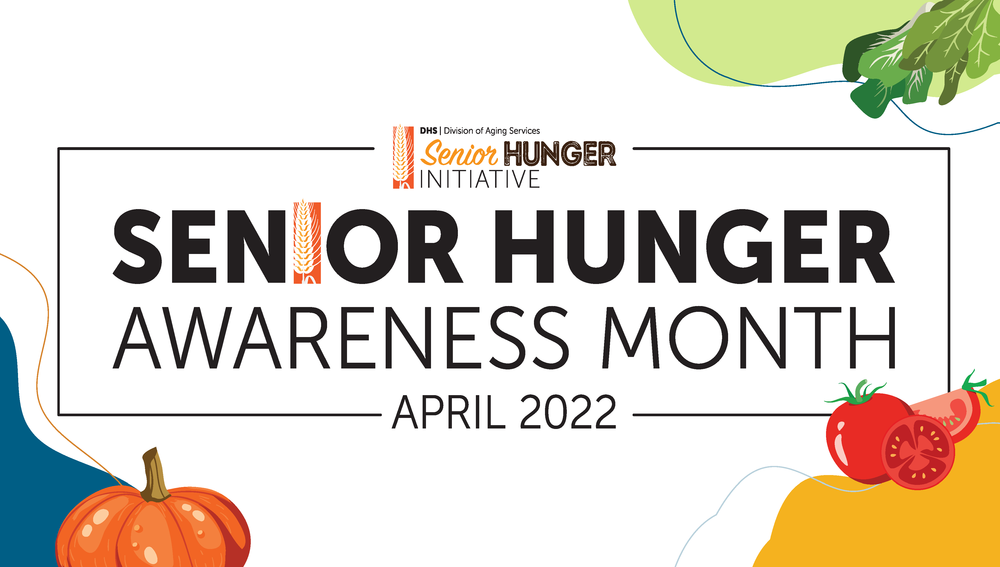 This April, DHS is proud to observe Senior Hunger Awareness Month for the very first time. Governor Brian P. Kemp recently proclaimed April as Senior Hunger Awareness Month, as senior hunger is a growing concern in Georgia. 
Right now, over 8% of older Georgians face food insecurity. This means that they do not know how they will afford their next meal, or they may not have access to balanced, nutritious meals on a regular basis. 
DHS is deeply committed to fighting senior hunger and that is reflected by our creation and implementation of the first state plan to address senior hunger. Join us this April as we raise awareness, support our fellow Georgians and take action to improve the lives of seniors facing hunger in our communities.
The way to help seniors affected by hunger is to be proactive: 
Together, we will continue working to end senior hunger in Georgia!