DHS employee ages his way and continues to work at age 80
Malcolm McDonald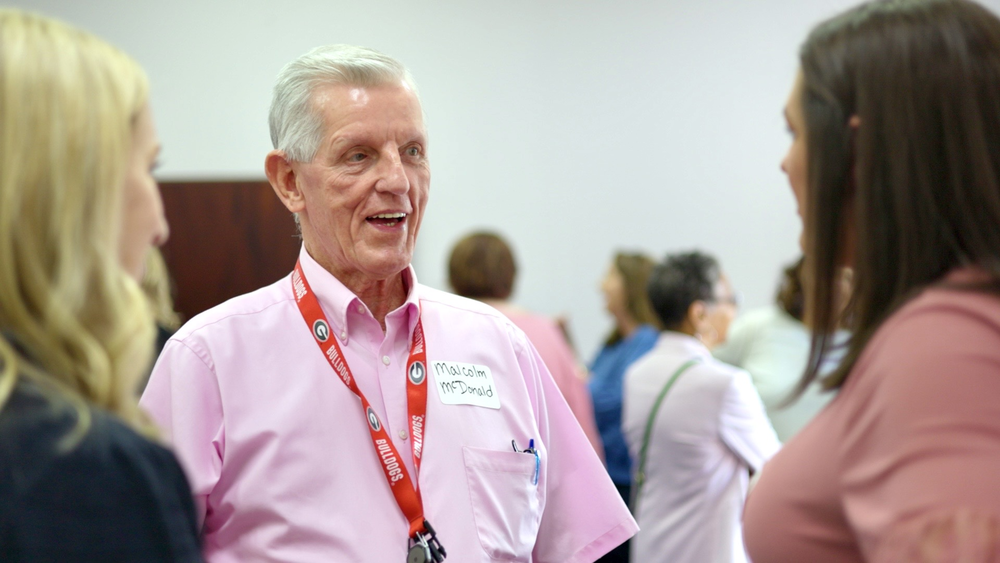 Malcolm McDonald may be 80, but you'd never guess it. He currently works in the Floyd County Division of Family & Children Services (DFCS) office as a part-time admin support worker, and he has no plans to slow down anytime soon. McDonald joined DFCS at age 75, but had a long career teaching physics before joining DHS.
When asked what brought him to DHS, McDonald said, "My wife and I developed a relationship with DFCS almost fifty years ago when we decided to add a second child to our family, but it wasn't happening as easily as it had with our first child. Finally, someone pointed us in the direction of DFCS as an alternative. We did not want our first child, our daughter, Kelli, to grow up as an only child. Thanks to a local Floyd County DFCS case manager, in a reasonably short time, we were blessed with a beautiful one month-old, auburn-haired daughter, Heather." Heather is now an adult and employed at Floyd County DFCS as a case manager. Talk about a full circle moment!
McDonald manages the rental fleet of vehicles, helps with delivering court papers for case managers and is an integral part of the Floyd County DFCS team. Remaining active and independent are essential to him. Age is just a number, and Older Americans Month (OAM) is a great time to highlight the contributions of our older adult population.

This year's theme for OAM is "Age My Way." This theme focuses on aging in place and how older adults can live independently in their communities for as long as possible. McDonald is a perfect example of an older adult aging his way and continuing to make meaningful contributions to his community.