June is Alzheimer's & Brain Awareness Month
Alzheimer's and Brain Awareness Month 2022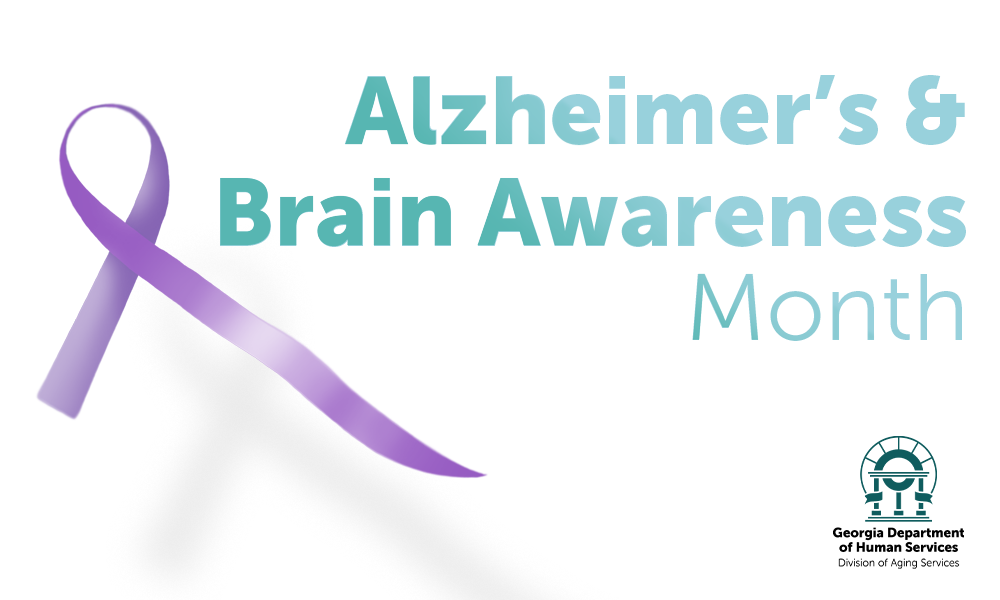 June is Alzheimer's & Brain Awareness Month, a time to show support for people living with Alzheimer's and other forms of dementia. This is an opportunity to recognize caregivers for their dedication. Currently, 150,000 Georgians are living with Alzheimer's disease. By 2025, the number of Georgians living with Alzheimer's is expected to increase almost 27%. 
Dementia is not a normal part of aging, but the number of families affected by Alzheimer's and dementia continues to rise. According to the Alzheimer's Association, Alzheimer's is the sixth leading cause of death in Georgia. It is responsible for more deaths than breast cancer and prostate cancer combined. 
There are a number of ways to help families affected by Alzheimer's and related dementias, including: 
Join us this June as we raise awareness, support our fellow Georgians and take action to improve the lives of individuals and families living with dementia.