Chairperson: 
Mr.  J. Comer Yates
Mr. J. Comer Yates currently serves as the Vice-Chairperson of the Commission.  He is the Executive Director of the Atlanta Speech School.  Various awards include both the Distinguished Service Award and the President's Award from the Atlanta Bar Association and the WXIA Community Service Award.  He serves on the board of directors for the following organizations: Carl E. Sanders Family YMCA, Camp Twin Lakes, Odyssey, and the Anti-Defamation League.  Mr. Yates received both his B.A. and J.D. from Emory University




Vice Chairperson:
Dr. Jiovanne Hughart, AuD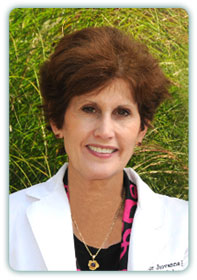 Dr. Jiovanne Hughart is a private practice audiologist in the Atlanta area. She is an adjunct professor at Auburn University and adjunct instructor at Salus University, teaching private practice audiology and cerumen management. She travels nationally and internationally conducting cerumen management workshops, specifically the lab portion of the workshop. She currently serves as chairperson for the Academy Doctors of Audiology mentoring committee and as webmaster for the Georgia Academy of Audiology.
Members at Large:
 
Dr. Beth Lytle


Dr. Beth Lytle is a parent of a school-aged child with a bilateral moderate mixed hearing loss. Having encountered a number of obstacles within both public and private systems, Dr. Lytle understands the need for increased advocacy for the Hard of Hearing and Deaf community. She is passionate about improving HH/D education for school faculty and staff, ensuring proper credentials and training of the diagnosticians and SLP's working with HH/D students, and outreach to physicians to help improve recognition of early warning signs of hearing loss. Dr. Lytle believes that every child in Georgia should have access to proper healthcare, assistive technology, and support within the school setting. Early intervention is critical at every age for every family. Dr. Lytle holds a Ph.D. from Emory University, an M.A. from the University of Texas at Austin, and a B.A. from Tulane University.
Mrs. Cathy Torie 


Cathy Torie is Owner and Co-Founder of Care Apparent LLC. Cathy has over 20 years of healthcare experience working in Atlanta and Chicago. She has held senior leadership roles in multi-hospital systems with responsibility for quality management, infection control, Medicare compliance and home care. Cathy has worked extensively with seniors to provide the resources and support needed to live independently and with confidence.
Cathy is married with 3 children attending schools and working throughout the Southeast. She has held several leadership and volunteer roles involving non-profits organizations including Good Samaritan Health Center, New Hope Enterprises, Vining's Women's Group and Georgia Tech Mothers Club. She currently serves on the board of directors for ArtsNow Learning. 
Mr. Chuck Leavell
Mr. Chuck Leavell is an inductee in the Georgia Music Hall of Fame, as his keyboard and piano-playing skills are legendary.  He is a published author with four books to his credit, accomplished environmental advocate, and co-founder of the leading environmental website, The Mother Nature Network. 




Mr. James "Jim" D. Lynch
Mr. Jim Lynch is a management consultant with Lynchpin Associates, LLC which he founded in 2007 serving a wide range of global companies and organizations.  He also serves on the Advisory Board of Droppoint North America, LLC.  Prior to his consulting career, Lynch served for 28 years in a range of senior management positions with The Coca-Cola Company and United Parcel Service. Lynch earned a bachelor's degree from Seattle University and an MBA degree from the Goizueta School of Business at Emory University.  He and his wife, Jacqueline, have two children and six grandchildren, all of whom live in the Atlanta area.
Lynch is a member of the Rotary Club of Buckhead, the Emory Alumni Association, and the American Marketing Association.  He served on the Board of Salvation Army (Atlanta) and as their COO for two years.


Ms. Mary Reed
Ms. Mary Reed is currently medical billing specialist for Reed Imaging Services.  Mary is very active in the Atlanta community as a member of the Junior League of Atlanta, past Co-President of the PTC at the Katherine Hamm Center of the Atlanta Speech School and Past President of the Georgia Chapter of the Alexander Graham Bell Association for the Deaf. 
A native of Atlanta, she attended Emory University and graduated with a Bachelor of Arts degree in 1997.