Chair
Amy.Lederberg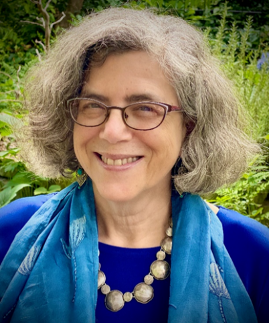 Person Involved w/Programs for DHH:
Dr. Amy Lederberg
Dr. Amy Lederberg currently serves as the Chairperson of the Commission. Amy Lederberg is a Professor Emerita at Georgia State University. She has published extensively on language, literacy and social outcomes of deaf and hard-of-hearing children and how to improve those outcomes. As director of the federally funded Center on Literacy and Deafness, she led teams of researchers and teachers in the development of two novel interventions that improve language and literacy outcomes of DHH children. These evidence-based curricula are being widely used by teachers in the United States, United Kingdom and Australia. Lederberg has a progressive hearing loss that has resulted in a severe-profound loss as an adult.
Otolaryngologist or Audiologist:
Dr. Alison Morrison
Alison Morrison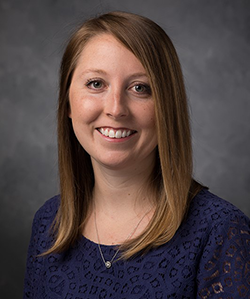 Dr. Alison Morrison is a licensed audiologist serving adults and children in northeast Georgia. She has expertise in pediatric audiology with over 10 years of experience in medical centers, children's hospitals and university clinics. Morrison has a long history of collaboration with local and state EHDI (Early Hearing Detection and Intervention) programs with the goal of improving outcomes and access to care for children who are deaf or hard of hearing. She also teaches undergraduate courses in audiology and trains Doctor of Audiology students in clinical practice. Morrison received her Bachelor of Science and Doctor of Audiology degrees at Vanderbilt University in Nashville and returned to her home state of Georgia in 2019.
Jimmy.Peterson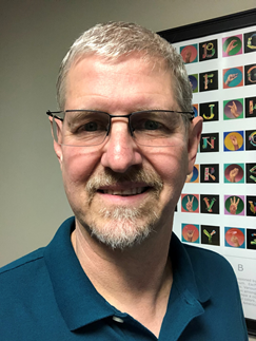 DHH Adult-ASL:
Jimmy Peterson
Jimmy Peterson has been the Executive Director of the Georgia Center of the Deaf and Hard of Hearing since 2014. He has received several awards, including the National Association of the Deaf Golden Hand and the Hamilton Relay Deaf Community Leader Award. Peterson graduated from Jacksonville (AL) State University with a bachelor's degree in business management and political science. He comes from an all-Deaf family spanning more than three generations.
Jennifer.Clark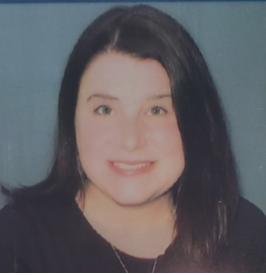 DHH Adult-English:
Jennifer Clark
Jennifer Clark, a Deaf and Hard of Hearing Itinerant teacher in Georgia obtained both her bachelor's and master's degrees in deaf education, elementary education and early intervention in deaf education at Fontbonne University in St. Louis. For the past 20 years, she has worked with deaf and hard of hearing children ranging from 3 weeks to high school age in private and public schools, as well as GA PINES.  Clark was involved with Sunshine Cottage School for Deaf Children's curriculum team which developed the Language Adventure Curriculum (LAC), now used in educational settings nationwide. She obtained additional certification as a Listening and Spoken Language Specialist (LSLS). Clark was also a participant on Georgia's statewide legislative team charged with developing HB844 Language to Literacy, now Act 462.
Ellen.Rolader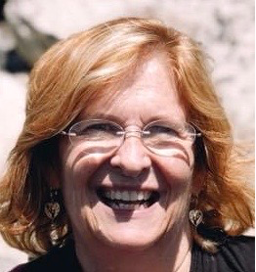 DHH Adult-English and ASL:
Ellen Rolader
Ellen Rolader currently works as an early intervention specialist and is the lead deaf mentor for Georgia Parent Infant Network of Educational Services (PINES). She serves on the Board of Georgia Hands & Voices. She is an active member of various organizations related to the deaf and hard of hearing. Rolader also is trained as a Community Emergency Response Team (CERT) instructor for Georgia Deaf/Hard of Hearing people. She received her master's degree from Gallaudet University in deaf education and a bachelor's degree from University of Georgia in Early Childhood Education.
Deaf-Blind Adult: 
Anne McQuade
Anne McQuade.png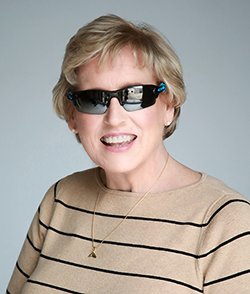 Anne McQuade has been the director of Deaf-Blind Access of the South since 2015. She also serves on the board of the Georgia Center for the Deaf and Hard of Hearing. McQuade is a member of the Georgia Association of the Deaf-Blind and the American Association of the Deaf-Blind. McQuade is active in Cobb County Community Emergency Response Team and several disability rights groups. She is retired from a 30-year career in IT and is continuing her lifelong commitment to volunteerism. She is hard of hearing and has Rod-cone Dystrophy.
Deshonda.Washington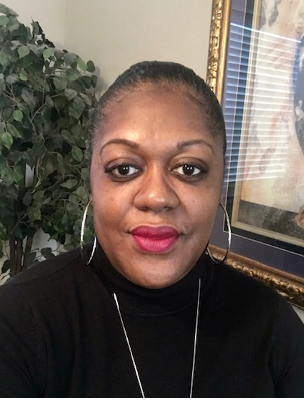 Parent of DHH Child-ASL:
Deshonda Washington
Deshonda Washington is the executive director of Georgia Hands & Voices and program director of the Advocacy Support & Training (ASTra) Program. Washington is passionate about supporting deaf and hard of hearing families throughout Georgia. Having a child with hearing loss has prepared Mrs. Washington for a lifelong journey of advocacy. Her goal is to empower parents and ensure deaf and hard of hearing children, including those with additional exceptionalities, reach their highest potential.
Private Provider of Services for DHH:
Dr. Paula Harmon
Paula Harmon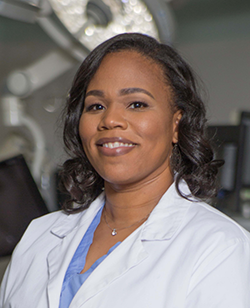 Dr. Paula Harmon is a board-certified otolaryngology surgeon specializing in pediatric otolaryngology. She is a partner at Pediatric ENT of Atlanta, the medical director of hearing loss at Children's Healthcare of Atlanta and the early hearing detection and intervention physician champion for the American Academy of Pediatrics. She obtained her Bachelor of Science degree at Spelman College, Doctor of Medicine from Morehouse School of Medicine, residency in otolaryngology at the University of North Carolina at Chapel Hill and fellowship in pediatric otolaryngology at Children's of Alabama with a focus on cochlear implantation and severe ear disease. She has an executive MBA from Emory University's Goizueta Business School and is a former assistant professor of otolaryngology at Emory University.
Ibrahim Dabo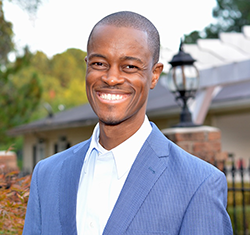 Late Deafened (after 18 years old):
Ibrahim (Ib) Dabo
Ib Dabo is a war survivor who thrived academically with an undiagnosed hearing loss for years. After discovering his diagnosis and going through a grieving process, Dabo took to hearing health advocacy to support other people with hearing loss. As a motivational speaker and journalist, he uses his platforms to inspire young people to live a life of purpose, speaks on leadership development and raises awareness about hearing loss. He is also a member of the Board of Directors for the Hearing Loss Association of America. Dabo graduated from the University of Baltimore with a bachelor's degree in management information systems and received his master's degree in applied information technology from Towson University.
At Large: 
Headshot2023.jpg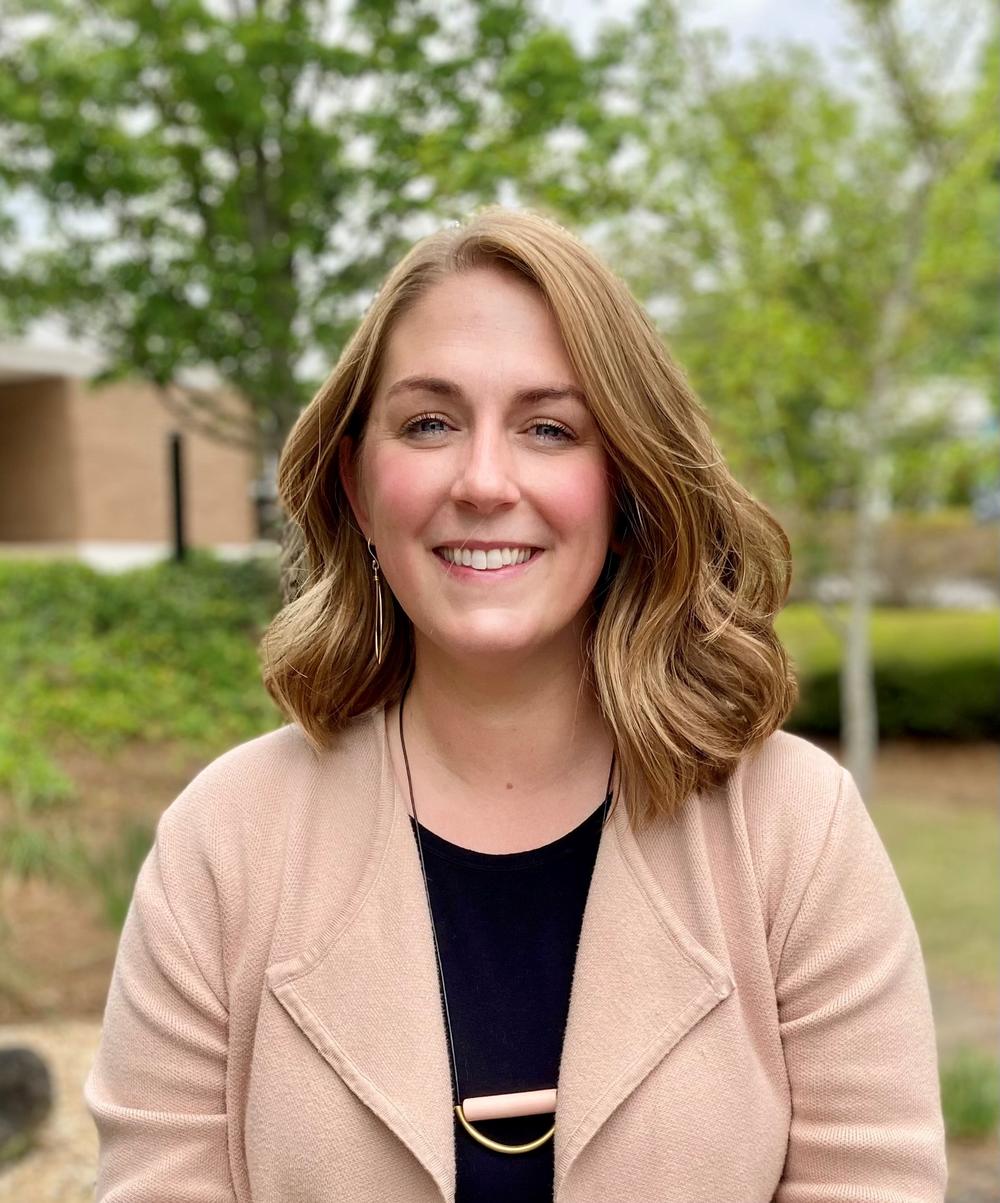 Dr. Melanie Morris 
Dr. Melanie Morris is the Child Health Deputy Director and Referral and Screening Programs Director at the Georgia Department of Public Health. With a background as a pediatric audiologist, Melanie has implemented innovative methods like mobile and tele-audiology to serve children and families across Georgia. She is passionate about providing services to under-served populations and promoting early intervention. Melanie's work focuses on improving accessibility to child health services, raising awareness about the importance of early intervention, and driving positive change in child health and well-being throughout the state.
| | | |
| --- | --- | --- |
| Current Commissioner | Position | Appointee |
| Jimmy Peterson | DHH Adult - ASL | Governor |
| Jennifer Clark | DHH Adult - English | Governor |
| Ellen Rolader | DHH Adult - English and ASL | Governor |
| Anne McQuade | Deaf-Blind Adult | Governor |
| Ibrahim Dabo | Late deafened (after 18 years old) | Governor |
| Vacant | Parent of DHH Child - English | Governor |
| Deshonda Washington | Parent of DHH Child - ASL | Governor |
| Dr. Alison Morrison | Otolaryngologist or Audiologist | Governor |
| Dr. Paula Harmon | Private Provider of Services for DHH | Governor |
| Dr. Amy Lederberg* | Person involved w/Programs for DHH | Governor |
| Dr. Melanie Morris | At Large | Senate Committee on Assignments |
|   | At Large | Speaker of the House |
|   | *Current Chair |   |