Office of Human Resources
The Office of Human Resources (OHR) supports the Department by providing comprehensive personnel services to the Department's nearly 9,000 employees.
OHR assists with the development of policies, employee benefits, job titles, compensation, employee relations, performance management, organizational development, training and ensuring fair and lawful employment practices. 
Office of Human Resources
hr_page.png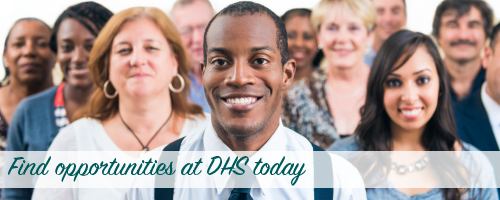 View available jobs at the Georgia Department of Human Services.
E-Verify – Employment Eligibility Verification
DHS is a registered participant in the federal work authorization program commonly known as E-Verify, and uses such program to verify employment eligibility of all new employees. E-Verify® is a registered trademark of the U.S. Department of Homeland Security.
DHS E-Verify Number – 46476 
Date of Authorization: July 2007
DHS is an Equal Opportunity Employer